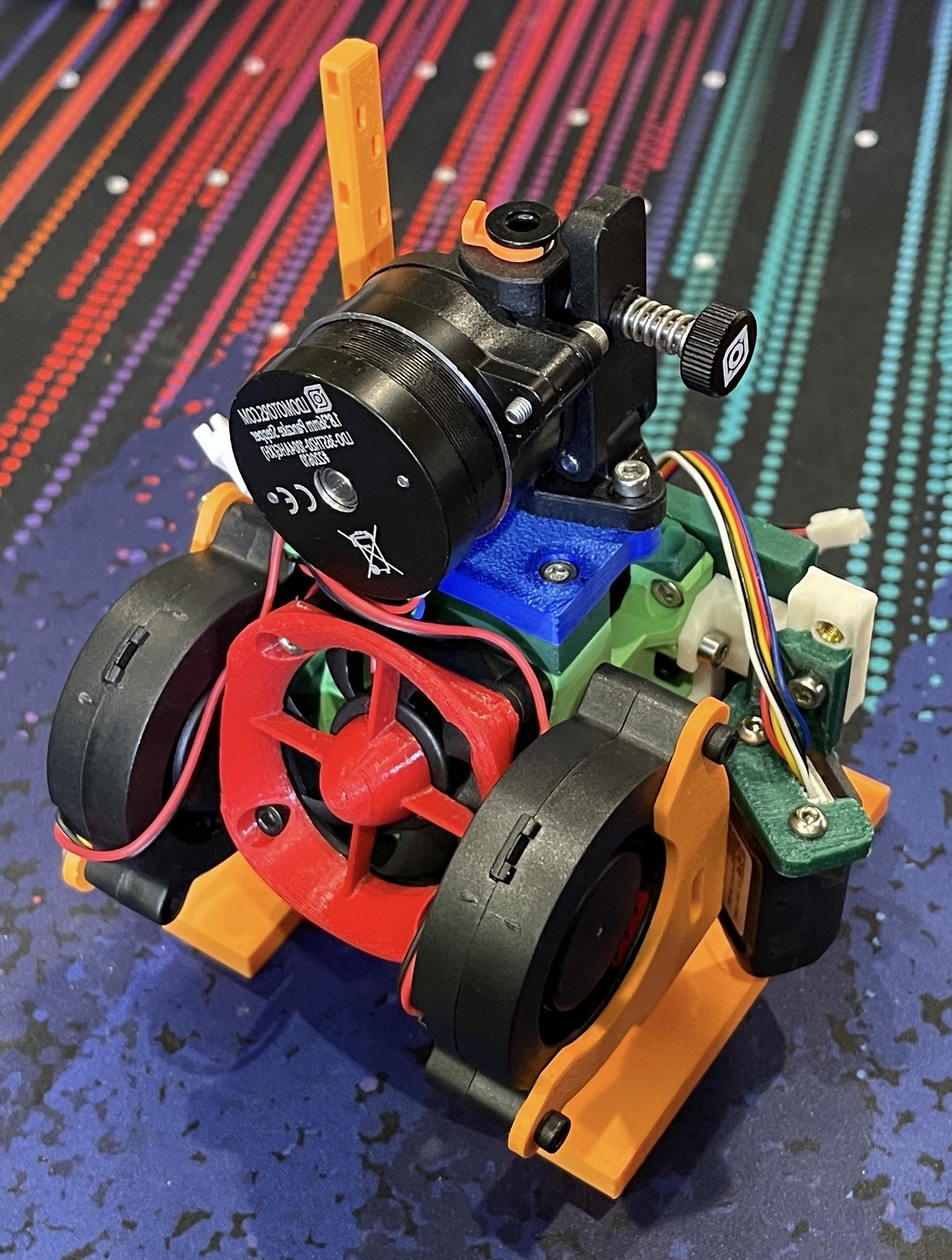 Hero Me Pro
Introducing
Hero Me Pro
Advanced 3D Printhead Platform
High Performance

High Speed

High Flow

Superior Part Cooling

Most Compatible

Modular Design

Easy To Upgrade
The Hero Me Pro is a premier pre-printed print head and part cooling assembly, supporting the widest range of compatible 3D printers.

The key design concepts behind the Hero Me Pro is to provide superior part cooling performance and a standards-based print head platform that is highly modular, supporting most 3D printer brands & models, hotends, extruders, fans, ABLs, and other add-ons.

This is a massive upgrade on the stock Ender 3 cooling and well worth printing. I'm really impressed with the obvious time and effort that have gone into making a quality product.
- Si_22 -
Hero Me Pro enables over 90 3D printer models to use high performance hotends & extruders to increase print speeds and create high quality results.

To deliver the Hero Me Pro, I am very pleased to announce that pre-printed kits of the Hero Me Pro are now available for purchase online. I have partnered with two great 3D printer upgrade vendors to launch the Hero Me Pro.

Each Hero Me Pro kit is custom ordered to match your specific 3D printer model and printhead components, including hotend, extruder, ABL sensor, and part cooling fans. Visit the sites above to learn more or to order a Hero Me Pro.
I have used several different mounts for the fan ducts, in several different materials, before settling on dual 5015 Hero Me in PETG. Works great, and I can bridge like I have never bridged before.
- Imburr -
To kick off the release of the Hero Me Pro, I will be exhibiting at the upcoming Rocky Mountain Rep Rap Festival in Loveland Colorado on April 22nd & 23rd.

If you live in the greater Denver area or beyond, I encourage you to come to RMRRF to see the Hero Me Pro in action, along with all the other 3D printing technologies being exhibited.

The Festival is free, and you can register at: https://rmrrf.com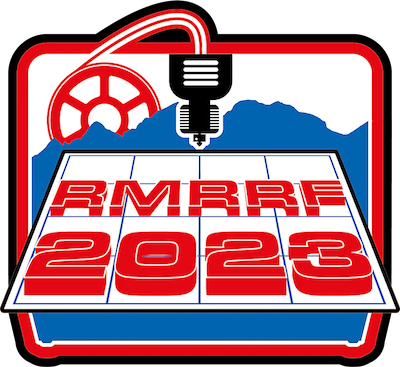 Supported Hotends
Creality Spider Ceramic
Creality Spider 3 (350c)
Creality Spider 3 (500c)
Creality Spider 3 Pro
E3D-Online V6 Volcano
E3D-Online Revo Six
Haldis Red Lizard
Phaetus Dragonfly HIC
Phaetus DropEffect XG5
Phaetus Rapido
Phaetus Rapido Plus
Phaetus X Voron Dragon
Slice Mosquito & Magnum+
Slice Copperhead
Supported Extruders
Advanced 3D Printing FXD
Bondtech BMG + mirror
Bondtech BMG-M + mirror
Bondtech LGX
BondTech LGX Lite
DyzeXtruder Pro
HextrudORT
Orbiter V1.5 + mirrors
Orbiter V2.0 + mirrors
Phaetus APUS
Sailfin A, B, Sherpa Variants
Sherpa Mini
Vz-HextrudORT
Supported ABL Sensors
BLTouch, CRTouch
Creality OEM (18mm)
EZABL Pro & Mini
Hallon, Touch Mi
PINDA, Omron
PL-08N, TA sensor
Supported Fans
4020 Radial Blower (1 or 2)
5015 Radial Blower (1 or 2)
Over 90 3D Printer Models 3rd Party X Axis Kits - X Carriage Plates are Supported!
3DFused V1, V2, V3, CoreXY, Master X carriage
Alfawise U20-U30
Anet ET4, ET5, E10, A8
Anycubic Vyper, Chyron, Mega S, Mega Zero, Kobra Go
BigTreeTech HermitCrab
BIQU B1
BLV Ender 3 Linear Rail Upgrade BLV MGN Metal Cube
CR-6SE
CR-10, V2, V3
CR-10 Mini
CR-10S, S4, S5
CR-10S Pro, Pro V2, Pro V3 CR-20
CR-MAX
Ender 3
Ender 3X
Ender 3 V2
Ender 3 V2 Neo
Ender 3 Pro
Ender 3 MAX
Ender 5, 5 Pro, 5 Plus
ENDER 6 CoreXY
Elegoo Neptune 2, 2S, 3, X, 3 Pro
Eryone Thinker SE
Exoslide
Geeetech A10, A20, A30
Kingroon KPS3
Kywoo
Labists ET4
Lantro
Linear Rails MGN9-H, MGN12-C, MGN12-H
Longer LK1, LK5 Pro
Micro Swiss DD kits (Ender 3, Ender 5, Exoslide, Linear Rails)
OpenBuilds Mini V
PrinterMods xChange & MDD kit V1.2, V1.3
RepRap i3 Clones
Prusa MK3S/+
SainSmart Coreception 300
Sovol SV01, SV02, SV05
Sunlu S8
Tevo Tarantula Pro, Tornado
Tronxy X5SA Pro
Two Trees Bluer, Sapphire Pro, Plus
Wham Bam MUTANT
Wham Bam Universal X carriages (v-wheel, linear rails)
Voron Switchwire-Afterburner
Voxelab Aquila-Pro
ZYLTech Gear V3
Most clones of Creality CR and Ender printers
When It Comes To Part Cooling Everybody Deserves A Hero
If you would like to get info and STLs of the open source Hero Me Gen7 Master Suite, the files can be found here: Hero Me Gen7 on Printables.com
Complete documentation is available via Patreon to easily select the STLs for any supported 3D printer setup and perform an upgrade for the superior cooling of the Hero Me. You can get the detailed Hero Me Parts Cross-Reference and Illustrated Assembly Guide for just $3 here: https://patreon.com/MediaMan3D
If you would also like to get Hero Me orientation and assembly videos, FAQs, live tech support via my private Hero Me Discord server, pre-release STL files, as well as all of what is new and improved in Gen7 30 days in advance of its public posting, become a Hero Me patron for just $5.